About The Law Offices of

GARY K. WALCH,

A Law Corporation
Success and Experience You Can Trust!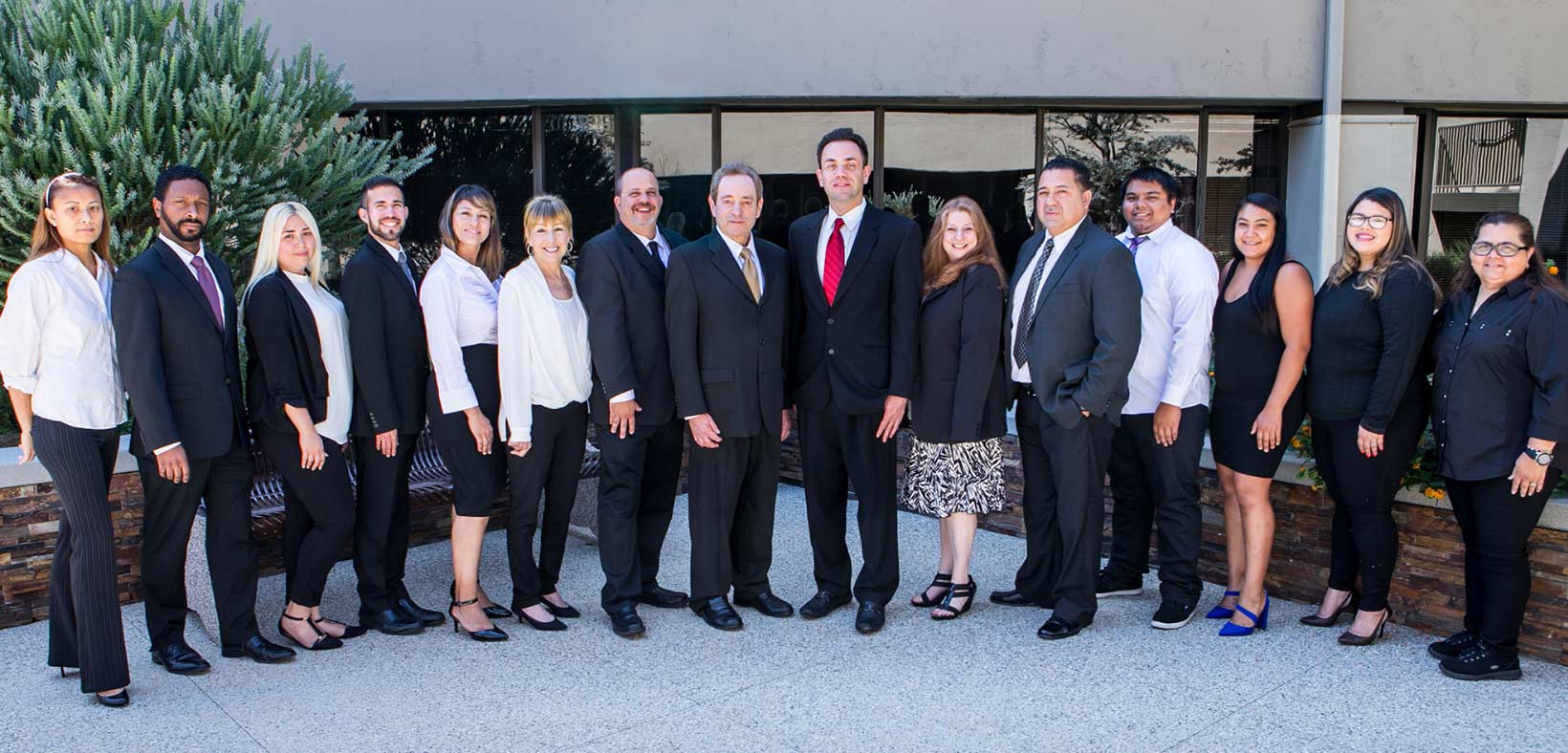 The hard part is over: You've decided to seek legal help following an accident or personal injury either to yourself or a loved one. Choosing the right personal injury and wrongful death accident law firm is vital to your personal comfort and overall outcome of your case. This important decision can affect how much money you settle for; how quickly car, truck and motorcycle property damages are repaired or paid for; the ability to obtain the best possible medical care to aid in your recovery and prove your injuries; receiving dedicated and compassionate care throughout your recovery process; and your chances of settling without having to go to court or trial.
It's essential to go with a law firm with experienced attorneys who will not only make you feel comfortable during your difficult time, but also confident in their legal abilities to represent you and work hard to get you the best possible outcome.
At the Law Offices of Gary K. Walch, A Law Corporation, we strive to do both those things and so much more. We are a father-son, family-oriented, highly experienced personal injury and wrongful death law firm that cares deeply for our clients. We have a full team of experienced attorneys and support staff equipped with all the knowledge, experience and resources needed to win your case all while providing excellent, personal and caring service.
Our goal is to make the legal process as simple and easy as possible for you and make you feel confident that the financial recovery you receive at the end represents the highest possible figure available to your specific case. We have a superb proven track record of success, winning well over 95 percent of our cases and recovering over $100 million for our injured clients! Together, we have over 100 years of combined experience—our senior attorney carrying over forty of those years on his own.
We have been open and handing personal injury, catastrophic injury and wrongful death cases for over four decades, providing the best legal experience in and around Los Angeles and Southern California. We know that money does not make the hurt and pain go away, but it can make things significantly easier and better, and that is what we work hard to do for you.
Knowledge and Trust
You will receive the most caring and compassionate personal care available.
You will receive a manager assigned to your case who is dedicated to listen to you, knows your case, answers all your questions, provides help, guidance and advice, and truly cares about getting the best possible results for you.
You will be able to reach out directly to the senior partners and officers of the firm anytime, 24/7, to address your needs or any problem requiring special attention. You will NEVER have a problem reaching us!
We are graduates of Pepperdine University School of Law and UCLA School of Law with prestigious honors, including membership in Phi Beta Kappa (the oldest and most prestigious academic honor society) and Summa Cum Laude (the highest academic honor).
Senior attorney and founding partner, Gary Walch, has over forty years of experience handling personal injury, catastrophic injury and wrongful death cases with exceptional results.
Partner Robert Walch has been with the firm since 2000, also handling personal injury, catastrophic injury and wrongful death cases, with a special expertise in quickly obtaining policy limit offers.
In two recent cases, one involving a dog bite where coverage was denied and the client had two different prior attorneys for over a year without any offer, we obtained a policy limits offer of $100,000.00 in a couple of days; and in another, a car accident, where there is a liability issue, we obtained a policy offer of over $3,000,000.00 in about one month.
When you hire us, you will not worry about whether your legal case is being handled correctly—you will know it is.
Expertise and Credentials
Our law firm has been in business for over forty-three years, winning thousands and thousands of wrongful death, catastrophic injury and other personal injury accident claims.
Personal Injury Attorney of the Year 2010, 2014, and 2017
Personal Injury Law Office of the Year 2011, 2014, and 2017
Best Car Accident Attorneys in Los Angeles in 2017, selected by Expertise
Served as Arbitrator in the Los Angeles Superior Court
Served as Chairperson of Civil Litigation – Tort Section, of the Westwood Bar Association
Results
FREE consultation with NO FEES on injury accident cases until you WIN!
Over 98 percent success rate
Winning over $100 million for our clients
We work in an expeditious, timely and very responsible fashion. Each personal injury and wrongful death case can take different amounts of time, depending on various factors, including seriousness of injuries, length of needed medical care and the insurance policy limits of the responsible parties, so from the first meeting with us, you will have a very clear picture of the issues, a time frame and why it is the way it is. We want you to have a roadmap of what to expect. We tell you the way it is based upon our vast knowledge and experience. And, like you, we don't want any unnecessary delays in your case; we work to ensure your case is handled properly and efficiently from the beginning to its conclusion.
We are a family, treating you like family; whatever we can do to make the claims process easier and faster for you, we strive to make it a reality. We work very hard to meet and exceed your expectations.
Helping You Return to a Normal Life
We take pride in providing aggressive and expert legal counsel to make the claim's process as easy as possible for you and to obtain the very best settlement possible. We also offer assistance with the following:
Medical care and medical specialists, including doctors, orthopedic surgeons, neurologists, pain management specialists, chiropractors, psychologists, dentists (including for broken teeth and TMJ injuries), physical therapists, scans (MRI, CT and X-rays), etc., as needed and usually on a lien basis (which means you do NOT have to pay anything out-of-pocket for these services until your case resolves)
Property damage settlements, including repair, total loss and diminution in value (DV)
FREE rental cars and loan cars
Monetary advances and loans, often with the assistance of a client funding company
Transportation to and from your doctor and physical therapist when appropriate so you do not need to worry how to get to needed medical appointments if your car was damaged or for other reasons
Assistance with all of the many other issues that arise in the aftermath of an injury accident
Here for You When You Need Us
If we take your case, we do it because we believe we can win it for you. While there is no guarantee and past success is no guarantee of future success, when you hire us, you hire real people who care deeply about their clients with a proven track record of success!
We work hard to maintain this dynamic with all our clients because we know how intimidating the legal process is and how important the outcome of this claim's process is for our clients. The number of happy clients who refer us to friends and recommend us to family is not only the greatest compliment to us, but perhaps also the biggest testament to why you should consider hiring us as your personal injury or wrongful death attorneys in Los Angeles and all of California.
When you hire us, you can feel confident that you are working with some of the very best in this profession who truly care about you and getting you and your family the best possible results.