About

Gary K. Walch,

Partner
Over 40 Years of Personal Injury Law Experience!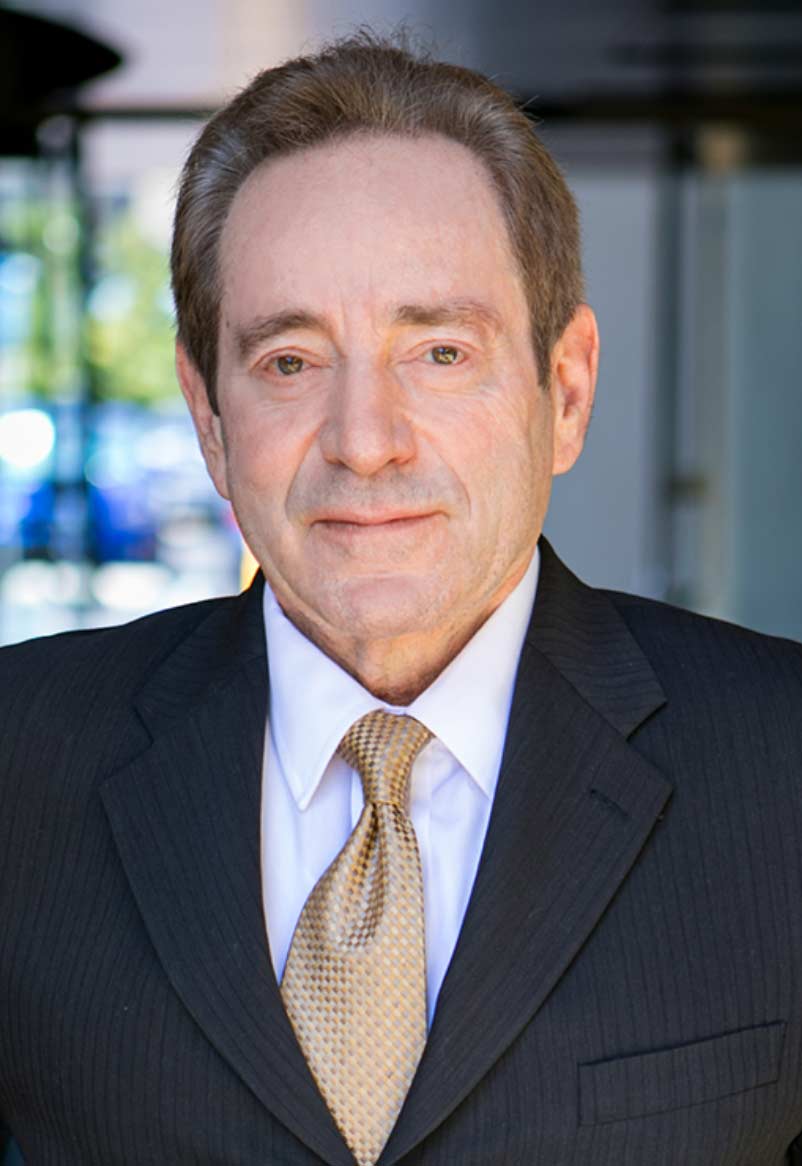 The founder, president, and senior attorney of the Law Offices of Gary K. Walch, A Law Corporation, Gary Walch has been a licensed attorney in California since 1975, focusing on personal injury, catastrophic injury and wrongful death claims since 1976.
A native of Los Angeles, California, Gary K. Walch graduated Summa Cum Laude (with highest academic honors) from UCLA in 1972 with a major in Political Science, serving as President of the UCLA Political Science Honor Society, and was elected to the Phi Beta Kappa National Honor Society (our nation's oldest and most prestigious academic honor society).
A few years later, in 1975, he graduated from the UCLA School of Law. That same year, he was admitted to practice law in California and has been a good-standing member with the California State Bar continuously ever since. At that time, he was licensed by the California State Bar to practice law in every state court in California, including the California Supreme Court, as well as the United States Federal District Court and Federal Court of Appeals, 9th Circuit.
Not only has he been a member of the California State Bar since 1975, but has also been a member of both the Consumer Attorneys of California and Consumer Attorneys of Los Angeles (previously named the California Trial Lawyers Association and the Los Angeles Trial Lawyers Association). Additionally, he served as Chairperson of the Civil Litigation-Tort Section of the Westwood Bar Association in Los Angeles and as an Arbitrator with the Los Angeles Superior Court.
Gary Walch opened his law firm in 1976 and has since assembled and headed a legal team focusing on handling serious injury and wrongful death accident claims. Mr. Walch is passionate about the law and his clients; he loves explaining how the process works, being sure his clients are fully advised and prepared, and that they receive the very best possible results. He was raised in a family which ran a small business, instilling in him the importance of treating each customer courteously and professionally, and he has instilled the same practices in his firm and his son and partner, Robert Walch.
Mr. Walch is highly experienced in his chosen area of law and has handled thousands of personal injury and wrongful death cases resulting from various types and causes of accidents, including the following:
Car, auto and other vehicle accidents and collisions
Truck collisions
Motorcycle accidents
Hit-and-runs
Pedestrian accidents
Bicycle accidents
Uninsured motorist (UM) and underinsured motorist (UIM) claims
Dog bites and dog attacks
Premises accidents (including trip-and-falls, slip-and-falls, defective elevator, and fall due to improper railings)
Wrongful death accident cases
Traumatic brain injury (TBI), complex regional pain syndrome (CRPS), burns, fractures, amputations and other serious injuries
With over forty years of experience, personally and in association with other attorneys, Mr. Walch has handled and successfully resolved thousands of personal injury claims, from negotiation to going to trial when necessary, including settlements, mediations, arbitrations, trials and verdicts with recoveries in excess of $100 million for his clients.
He was selected as Personal Injury Attorney of the Year in 2010 and is especially proud that the following year (2011) his firm was selected by the Editorial Staff of the Consumer Business Review as Personal Injury Law Firm of the Year, and was subsequently reselected in 2014 and 2017.
Mr. Walch has also been selected to the Top Lawyers in California, based on highest ethical standards and professional excellence.
Prior to becoming a successful attorney, it's easy to see where Gary's interest in political science, business and law developed. He has previously worked with the United States Postal Service (USPS), Securities and Exchange Commission (SEC) Enforcement Division, State Department via the Peace Corps, the Federal Trade Commission (FTC) and his father's small business. As an undergraduate at UCLA, Gary studied not only political science but also accounting and tax law.
Mr. Walch is also a licensed California Real Estate Broker. He has spent considerable time volunteering in his community and with nonprofit organizations. He has served as President of the Board of Directors of both his children's school and his Homeowners Association (HOA) and has served on the advisory board of two local paralegal colleges. He also is an Eagle Scout (Boy Scouts of America), and for many years enjoyed coaching Little League baseball, soccer and basketball.
The Law Offices of Gary K. Walch handles accident cases, serious injury and wrongful death claims throughout California, including Los Angeles (Agoura, Calabasas, Canoga Park, Chatsworth, Culver City, Downey, Encino, Hollywood, Inglewood, North Hollywood, Northridge, Norwalk, Reseda, Santa Monica, Sherman Oaks, Studio City, Tarzana, the entire San Fernando Valley, Van Nuys, West Los Angeles, Whittier, and Woodland Hills), Orange, Riverside, San Bernardino, and Ventura (Oxnard, Simi Valley, and Thousand Oaks) counties.